EinfachWeiterTicket NRW
The EinfachWeiterTicket NRW lets you travel simply and easily throughout NRW (VRR, AVV, VRS, WT). The prerequisite is a time ticket or network-wide KombiTicket of the VRR, AVV, VRS, or WT, or a time ticket of the NRW tariff.
EinfachWeiterTicket
The EinfachWeiterTicket NRW expands your ticket for rides beyond the borders of your network area. The ticket is valid in any public transport of the VRR, AVV, VRS, and WT for six hours after validation. You may change trains any number of times. Round trips and return journeys are excluded, however.
Do you have a BärenTicket, and would you like to travel 1st class outside of the network as well? Choose the EinfachWeiterTicket NRW for 1st class and travel comfortably anywhere in NRW.
The EinfachWeiterTicket NRW cannot be transferred after you start your journey.
Persons travelling along on a time ticket must buy a separate ticket per journey and person.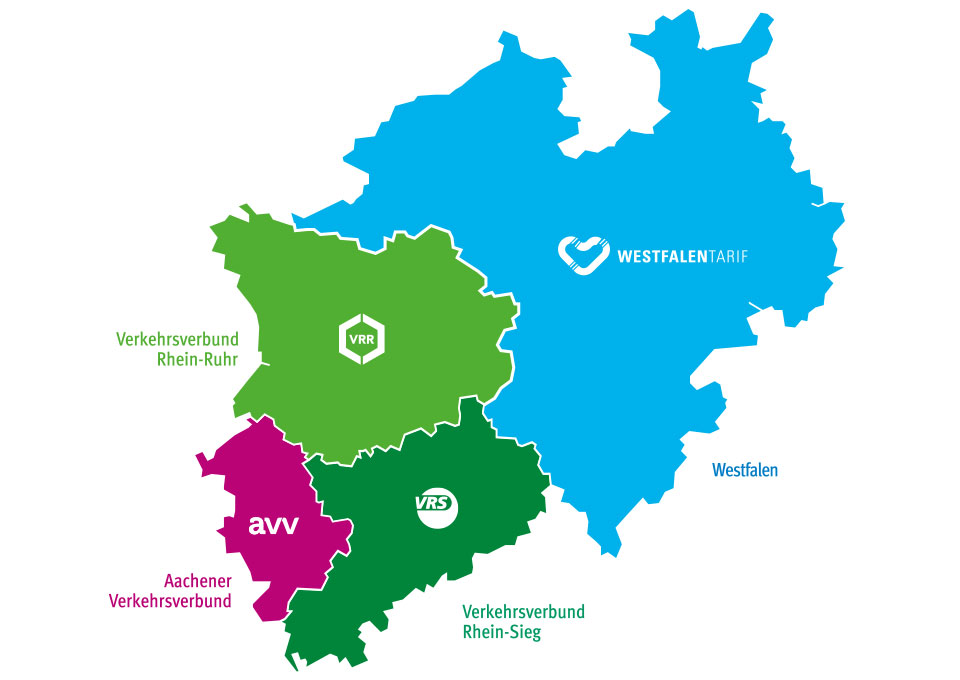 Prices
| Prices | 2nd class | 1st class |
| --- | --- | --- |
| Adult | 7,20 € | 10,80 € |
| Child | 3,60 € | 5,40 € |