YoungTicketPLUS

For young people undergoing apprenticeships
Everyone undergoing apprenticeships

zone of validity

free bicycle transport in the selected zone of validity

No extra charge for one accompanying person

Mobility guarantee **

* M – F after 7 p.m.; all day long on weekends and public holidays
** Reimbursement for delays between 25,00 Euro and 50,00 Euro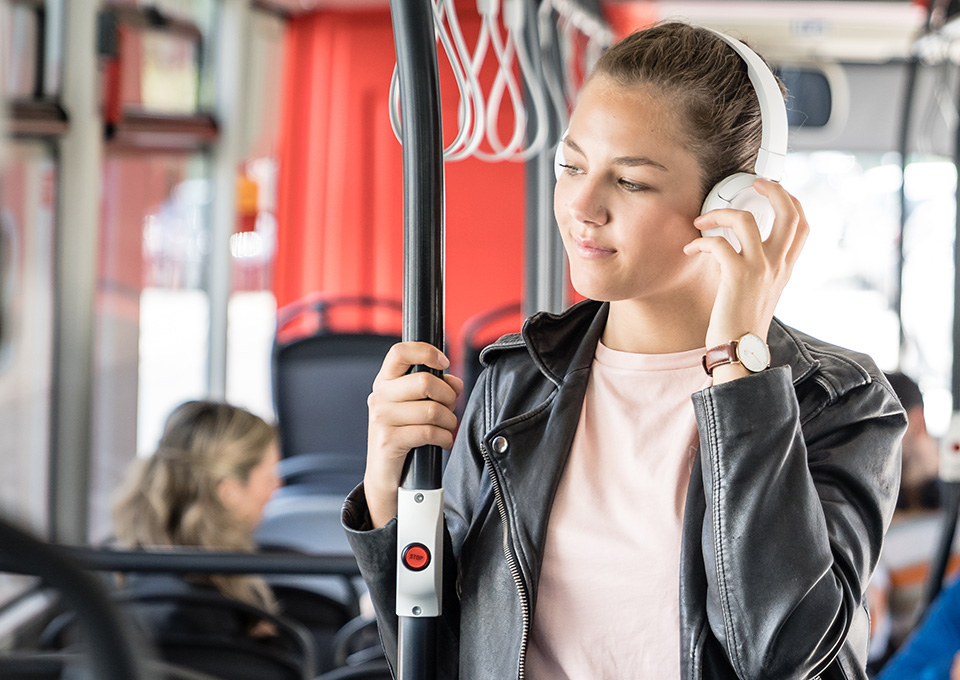 YoungTicketPLUS
For young people undergoing apprenticeships
Ticket information
| | |
| --- | --- |
| number of people | one passenger |
| for whom? | available to trainees, apprentices and students at academies and universities, as long as they do not use a semester pass. |
| period of validity | all-day |
| personal ticket | yes |
| transferable ticket | no |
| validation required | no |
| extendable | no |
| mobility guarantee | up to € 25 between 5 a.m. and 8 p.m. ; up to € 50 between 8 p.m. and 5 a.m. |
bonuses
extra people

M – F after 7 p.m.; all day long on weekends and public holidays: No extra charge for accompanying passengers, up to: 1 person.

bring your bike

Around the clock bicycle transport in the selected zone of validity*

*Generally: The VRR transport companies are happy to transport your bicycle. However, in the interests of all passengers, this can depend on the time of day, traffic conditions and the space available. Therefore please contact your transport company in advance regarding any rules and restrictions that might apply to bicycle transport.
ticket variations
| | |
| --- | --- |
| monthly ticket | valid from the last working day of the previous month until the end of operation on the first working day of the following month; if this working day is a Saturday, the YoungTicketPLUS is valid until the end of operation on the next working day. |
| subscription ticket | until the end of the subscription period. |
Ticket purchase
Here the ticket purchase is not possible:

VRR app

Here the ticket purchase is not possible:

In the vehicle (Bus & Tram)

Here the ticket purchase is possible:

Order by mail

Here the ticket purchase is not possible:

automatic ticket machines
If you would like to take the bus or train to get to your vocational school, workplace, or in your free time, then the YoungTicketPLUS is exactly the right thing for you. Simply fill out a subscription application and have it signed and stamped by your educational facility or vocational school. Then hand over the completed application to your transport company, regardless of whether in person at the customer centre or by post. Your YoungTicketPLUS will then be sent to you by post.
Ticket prices
Our recommendation

Ticket prices for YoungTicketPLUS Abo

| Price level | YoungTicketPLUS Abo |
| --- | --- |
| D | 65,02 € |
Extensible:
The ZusatzTicket expands the validity of your pass (you need one ZusatzTicket for each person, journey and supplemental use).
bicycle transport for persons travelling on the ticket